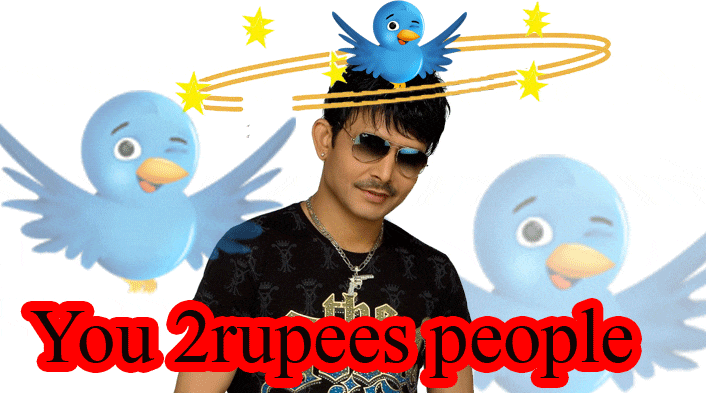 Kamal Rashid Khan
aka
KRK and controversy are almost synonymous. The producer-actor has always been known for giving controversial statements. He attacks celebrities on social networking sites—grabbing attention for all ill reasons.
He blocked
Shahrukh Khan, Salman Khan, Amir Khan, Varun dhawan, Ranveer Singh
on Twitter and demanded ₹25000 each to unblock.
Have a look:
KRK vs Sunny Leone -
He offered
Sunny Leone
Rs
.
1 crore
for a strip show in a marriage function. He called
Sunny Leone,
a
nangi pungi besharam actress
KRK vs Bipasha Basu -
He further wrote:
Believe me I go crazy when Bipasha move her boobs on the song Bipasha of Jodi breakers.
KRK vs Rishi Kapoor -
He abused
Rishi Kapoor
on Twitter. He tweeted,
Body Se Bainsa n Dimaag Se Gadha Rishi Kapoor can't compare his entire Nange Pungo Ki Wahiyat family
KRK vs Rajnikanth -
He made racists tweet on
Rajinikanth. He wrote,South superstar was the most handsome super star or the worst looking super star of all time?
KRK vs Shahrukh Khan -
He made fake tweet in which he said SRK will leave India if Narendra Modi become PM. Fake campaign is still running on social media against SRK for this.
KRK vs Parineeti Chopra & Sonakshi Sinha -
He called
Parineeti Chopra & Sonakshi Sinha
, a sumo wrestler. He tweeted,
Wow! Two sumo wrestler are together. And they are looking beautiful.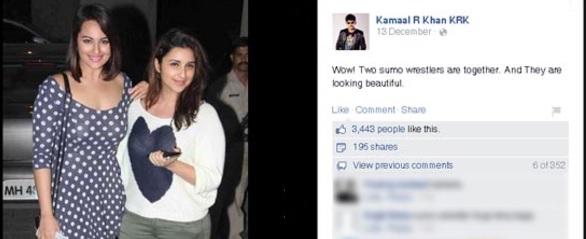 Don't Forget to Hit the
♥ & Follow
for more Updates